A law firm with a reputation for excellence.
We do the hard legal work & guide you toward positive results.
Legal issues affect all of us—when we're preparing for our futures, or for our family's futures; when we're buying or selling a home or business; or simply when we need to defend our rights as citizens. 
We all need a quality legal team to support us with the resources and experience to represent us and our loved ones.
"I interviewed many attorneys before selecting Attorney Ganim to represent me during divorce proceedings.

I selected Tom because of his knowledge of family law, ability to actively listen to my concerns and his capacity to be both compassionate and assertive.

I felt very confident in Tom's years of experience, success stories from previous clients and skill set to get the job done in terms of representing the best interests of my family."
"Tom Ganim gave a sense of caring and trust to take care of my case. Attorney Tom went above and beyond his call of duty to ensure that I received the maximum monetary reward for my case, but also forfeited part of his proceeds and gave to me.

Attorney Tom Ganim, job well done."
"After my husband experienced a near-fatal car accident, I didn't know where to turn. I was recommended by a family member to call Attorney Tom Ganim.

Our experience with Tom was fabulous! Tom and his team are sensitive, extremely professional, returning our calls swiftly, and always helpful in our ongoing situation.

We have had some difficult dark days and they've been our guiding light in so many ways. My husband and I highly recommend Tom and his team. "
"I highly recommend Tom Ganim to anyone seeking legal advice. He was great to work with, efficient, responsive and very well prepared. He took time to answer my questions and I never felt rushed. He made me feel like I was a priority and did an excellent job in court during my case. His entire staff was great to work with as well. All in all a great experience. "
"This was a very pleasant experience. Tom was available, professional and very helpful in representing us with a positive outcome."
"Tom and his team are amazing people. They make you feel part of their family. They are understanding and professional. Ginny and Lois are the best. I would highly recommend this firm for all your needs. You will not be disappointed. "
"Tom Ganim is a great attorney. He's with you every step of the way. Tom fights for what's right and he cares about your case.

Thanks to you and your team.

I sent him two clients and they're happy as well."
"I hired Tom Ganim due to a fall. He guided me through the process that made it easy to understand. Tom kept me involved in every aspect of the case, good or bad.

Thanks Tom and your team for making it a successful one."
"I didn't expect to get hit from behind by a box truck August 17, 2017 but unfortunately it happened. It changed my life. My goal is to have a normal life without still having intense 24 hour pain. I want to thank everyone involved in my case and I am glad I chose the Ganim law firm to support me. Thank you, Lois. "
"I cannot express how tremendously grateful I am for Thomas Ganim and his legal team. Thomas' office showed sincere compassion and incomparable legal assistance.

Thomas and his legal team are true professionals, they answered all of my questions, addressed all of my concerns, and always provided me with prompt updates.Thomas and his team went above and beyond to ensure that I would receive a fair settlement.

I would highly recommend, and continue to use Thomas Ganim in the future."
"I knew I was in the right place during our first meeting. They were intelligent, hardworking and concerned."
"The support, professionalism and determination of Mr. Ganim and his staff is outstanding.
They kept me informed regularly and always returned a phone call or email quite promptly. I truly felt that my opinion and input mattered while at the same time trusting Mr. Ganim to guide me in legal issues in which he is the expert.

There is no doubt that I will use Attorney Ganim and his team again in the future."
"I have used Tom Ganim as my attorney for over 20 years.

I have been very satisfied with the results in legal matters pertaining to my business as well as personal estate planning and real estate closings.

Tom is always professional and dependable."
"I want to thank Tom Ganim for his true professionalism and honesty! Tom and his team always kept me informed and addressed what was in my best interests at all times. Tom and his team of professionals were always honest with me and has done what he committed to do at his best.

I will always call Tom first. I recommend this firm to all who are in need of a true, honest and caring attorney. Thanks Tom, Lois and Jenny for all services. "
"I called the Ganim law firm on May 26, 2016 upset and concerned knowing I needed legal counsel.

Attorney Ganim and his team of professionals were pleasant, attentive and knowledgeable. They walked me through the process and represented my case with skilled expertise.

I highly recommend the Ganim firm and their team."
Ganim, Ganim & Ganim, P.C meets your needs with the support of an experienced legal team that can handle virtually any situation with competence, professionalism and confidence.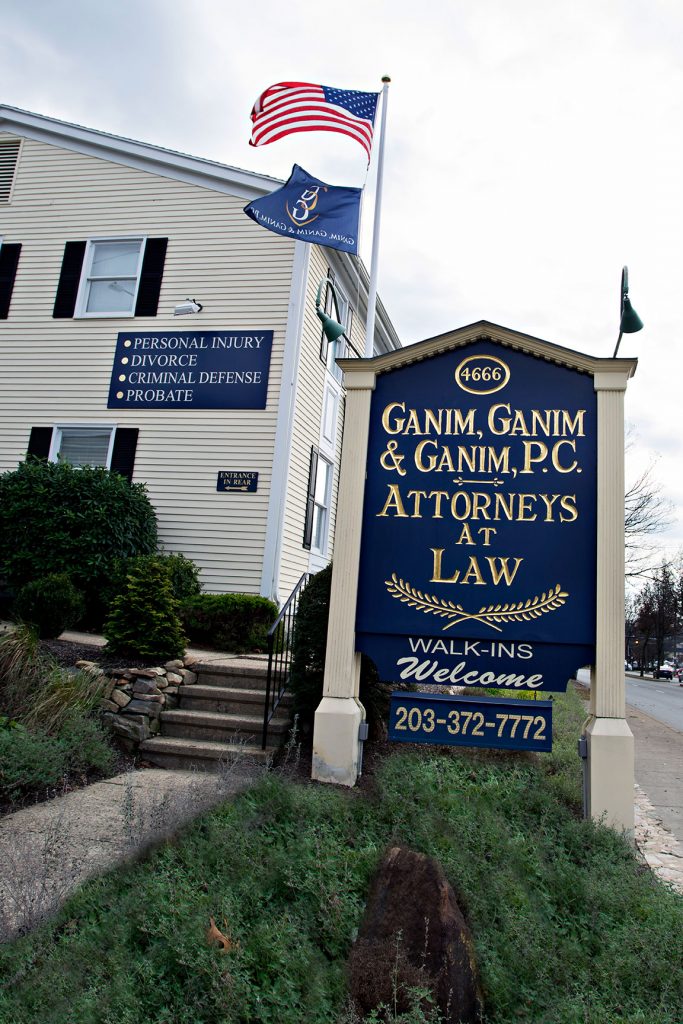 We have decades of experience doing the hard work for clients to achieve positive results. With a reputation for excellence, trust Ganim, Ganim & Ganim, PC to skillfully guide you through the legal maze.
Experience. Competence. Confidence.
Get the legal help you need.